[vc_row][vc_column][vc_column_text]
Unplugged, we can offer the best possible value to our users.
As a whole, the music industry was never built to support building or discovering independent artists. Massive companies dominate the entire market, and are able to charge any amount of money to the masses.
Our opinion on the matter is simple:
The music industry generated a 'who can afford it'.. Just to access unorganized loops and samples.
---
---
Think about it, you're not buying much on any loop or sample company. So, we are simply charging $'s per gig. We want this to be more about the authentic audio, coming from real life humans, turning the knobs with our hands, and capture that lost human emotion in the loop and sample industry.
Considering how easy it is to fake impressions online, we wanted to peel away the pushy behavior of modern websites, like itunes.com or beatport.com.
They were generated to push "branded companies" and very rarely do any authentic artists rise from these rankings. Because of the size and strength of the music industry, everyone appears to be charging for their business mistakes, rather than charging for the content provided. Everyone is purchasing audio generated by someone else, with a stamp of a company who bought it from the ghost producer.
Is it necessary to charge people money for un-categorized digital loops? That you have a team of ghost engineers build for marginal profits? Where none of them get a percent of profit,…
..and the companies profit off of selling ZERO megabytes..
How are we letting this happen? Companies are literally just selling presets to VSTs. It feels more so these companies are not being held accountable for selling the same quality each purchase, and there is no clear organization rules.
Today loop and sample companies are about as transparent as any DJ top 100 ranking.
Meaning every loop and sample package is different, removing the ability to use all of your collection at once. If I'm not able to use the search function to filter through my entire downloadable selection, I do not feel there's a value add.
Musicblip however, sees an opportunity for all products to carry helpful naming conventions, and not wasting your money. Brand, BPM, Key, these loops and samples are prepared for end users to collect together.
At Musicblip – You can buy loops and samples now, and download it later. The downloads are easily saved and managed for you virtually. We are the first standardized loop and sample company on the internet.
Ergo, we have generated an authentic "hands on" recording collection, we've standardized naming conventions to allow for simple usage, including telling our customers what they are buying.
Currently – Marketing & Management companies pay for plays, fans, likes, favorites, and for the top spots on every website they can. The trail to advertising on these platforms are tucked away and not available to the average user.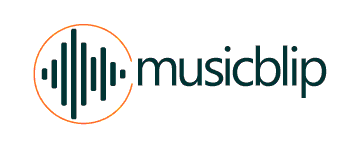 Musicblip.com was founded to be more than a music platform. We are a simple music solution's company. We are a 100% grassroots, and we work tirelessly to build real paying music projects & careers. We have a passion to remove barriers from the music industry.
First we seek to clean up the loop and sample industry, by offering better quality, and cheaper prices than any competitor. On a simple website, built for producers of all skill levels, and globalizing analog synthesizers and analog drum machines.
A cloud based access point to vintage and classic gear around the globe. Traveling out of country? At a friends studio? Open your musicblip account and download your files anywhere.
---
---
Here's a quick high level explanation of what we will be releasing and how it can help you.
Musicblip's Market – A simple music market
easy – simple to use, user friendly, scales with future purchases, and give simple data visualizations to explain what you're buying.
quality – standardize the external recording devices, always use the highest quality cables.
cheap – remove the price tag, give discounts for remote users & fans, give the world access to vintage gear

[/vc_column_text][/vc_column][/vc_row]